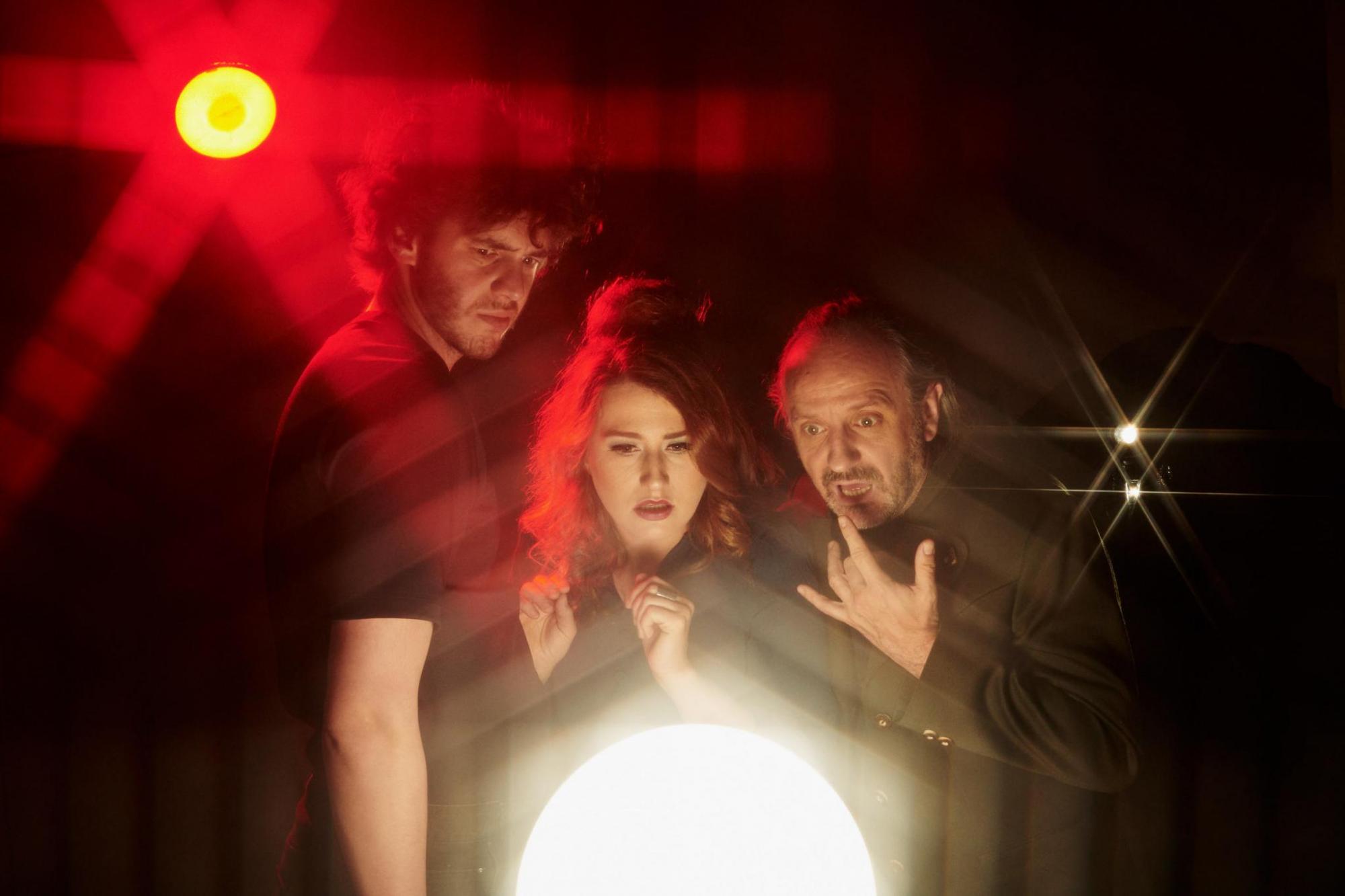 Der verhängnisvolle Tod des Werner Gruber
(The Fatal Death of Werner Gruber)
A science fiction satire about a Lower Austrian governor from the future, a witty telephone astrologer and TV physicist Werner Gruber. 2082: Governor Johann Schranz fears for the absolute majority of the Conservative Party in Lower Austria. His big rival continues to win in the polls. Schranz wants to prevent an election defeat at all costs and has a perfidious idea: He travels back to the year 2018 to kill the mother of his future social democratic adversary and thus prevent his birth.
Telephone astrologer Silvia Stasny is shocked when one afternoon she receives a visit from the future governor who wants to shoot her in cold blood. But Silvia succeeds in playing for time and engaging him in a conversation about desserts, the commuter package in the asteroid belt, rapeseed fields on Mars and dirty election campaign methods. Until suddenly TV physicist Werner Gruber shows up and the story takes a fateful turn … The piece written by Marc Carnal, directed by Klara Rabl, combines the intimate atmosphere of a radio play with rapid stage action. Dolores Winkler, Reinhold G. Moritz and Benjamin Vanyek not only lend their voices to numerous characters, but also generate all the sounds themselves in an experimental manner and a vast amount of acoustic props.
The fateful death of Werner Gruber is a detailed acoustic chamber game with a subtle wit that covers a wide range of topics ranging from national politics, astrology and pseudoscience to online dating, thereby creating a provincial dystopia caricaturing political wickedness in rural politics.
Concept, Production:
Klara Rabl, Marc Carnal
Author:
Marc Carnal
Artistic Diretor:
Klara Rabl
Performers:
Reinhold G. Moritz
Benjamin Vanyek
Dolores Winkler
Press Reviews:
"…the fact that there is a lot to see in a radio play gives this piece a unique charm."
– Falter

"In the entertaining, witty staging by the Lower Austrian director Klara Rabl, Dolores Winkler, Reinhold G. Moritz
und Benjamin Vanyek act not only as performers but also as sound engineering multitaskers"
– Lower Austrian Newspaper (NÖN)

"Literature as a live experience – what more could you ask for?"
– Servus TV
Features about "The Fatal Death of W.G."
Premiere 2018 Hin&Weg Theaterfestival, Kabarett Niedermair, Centro Rohrbach